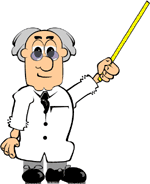 Orthodontic techniques
are for teeth, not muscles. Yet it is the bad habits of the muscles – especially the lips and tongue – that cause underdeveloped jaws and unattractive looking faces. These bad oral habits also produce poor facial appearance.
Most people assume that facial development problems plus crowded or protruding teeth are hereditary. It is a fact that while some are, most are the result of poor oral habits. These bad oral habits are both preventable and treatable, and at ages much younger than those for orthodontic procedures.
The primary causes are mouth breathing, incorrect tongue positioning, incorrect swallowing patterns and overactive (lip) muscles. These are the bad oral habits that cause the problems we see with the teeth and jaws. Thumb sucking also causes the jaws to grow incorrectly. Children demonstrating any of these habits are most likely to develop crowded teeth and unattractive faces.
Once all the second teeth are present this incorrect growth of the jaws and the face is more difficult to correct. Extracting teeth does not help.
Many children have extractions and braces, but the facial development does not improve because the underlying problems have not been corrected. This may also result in the crowding reoccuring after orthodontic treatment.
The soft tissues control dental position and should be treated in conjunction with any orthodontic treatment.